Visions, Dreams and Rumours: Zoe Howe on Stevie Nicks
Thursday 21st May

Music Writer Zoë Howe joins WoW on the release of her latest book Visions, Dreams and Rumours, documenting the life of Fleetwood Mac singer and solo artist, Stevie Nicks. Accompanied by music video and film footage. Hosted by BBC Radio 6 DJ Liz Kershaw.
This celebratory book by Zoë Howe traces the life of Stevie Nicks from her Arizona childhood, through the hedonistic years that followed, to the magic moment when she joined Fleetwood Mac. Crowned 'The Reigning Queen of Rock And Roll' by Rolling Stone, and with gold and platinum solo albums to her credit, Stevie Nicks outlived her defining Fleetwood Mac image to become a perennially successful recording artist in her own right. Hers is a story of hard work, self-belief and a fierce devotion to musical creativity. Researched through exclusive interviews with many of Stevie's close associates and collaborators, Stevie Nicks: Visions, Dreams & Rumours is a revealing and inspiring portrait of one of rock's great women.

Zoë's previous books include the critically acclaimed biographies 'Barbed Wire Kisses – The Jesus and Mary Chain Story,Typical Girls? The Story Of The Slits, How's Your Dad? Living In The Shadow of a Rock Star Parent, Florence + The Machine – An Almighty Sound and Wilko Johnson – Looking Back At Me. She is also a contributing author to British Beat Explosion – Rock 'n' Roll Island, a book about Eel Pie Island and its place in the British beat boom of the 1960s, published by Aurora Metro.

She has interviewed artists as diverse as the Jesus and Mary Chain, Poly Styrene, Biffy Clyro, Mariah Carey, Pete Townshend, Macy Gray, Anna Friel, Suggs, James Chance, Wilko Johnson, Maximo Park, Mugison, The Slits, Human League, Adrian Utley (Portishead), The Raincoats, Keith Levene, The Blockheads, Amon Tobin, The Tiger Lillies, Duke Spirit, The Twang, Stephen Pastel, Pauline Black, Gareth Sager (The Pop Group) & Son Of Dave.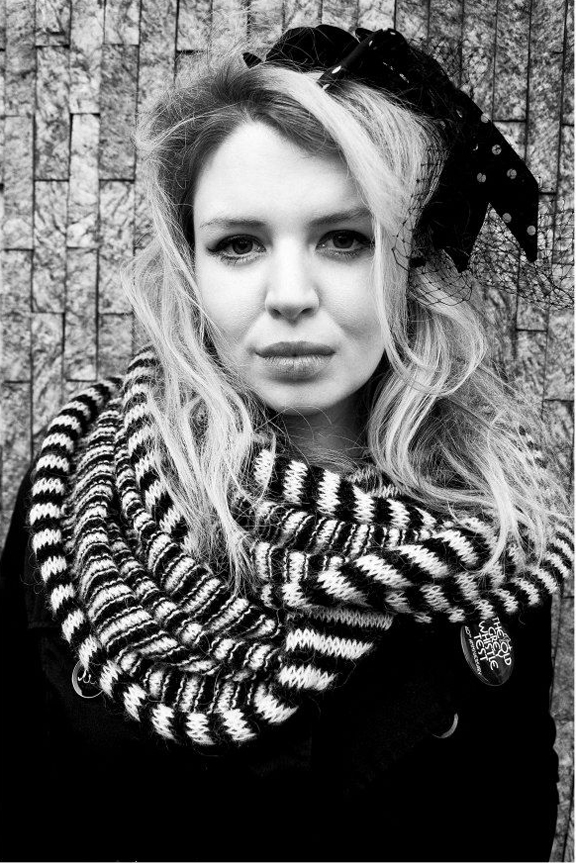 Zoë also plays the drums, and has previously drummed / bv'd with much loved Southend garage punk band the Wobbly Lamps, the Voronas, Viv Albertine, Steve Beresford, Mick Jones, Yumi Hara and others. As well as being an established author, musician and muso critic, Zoë used to be a photographic model, working a number of times with the acclaimed photographer Nadav Kander. One of the images he took of her appeared in the National Portrait Gallery!

This is an event for literature fans and music lovers. Don't miss Rock n Roll commentator, Zoë Howe talk about her latest book and incredible musical journey.
6pm. The Box at FACT. 88 Wood Street, L1 4DQ
TICKETS HERE: £6/£4
Tickets also available from the Box Office at FACT